The corrosion and heat resistant properties of Nickel Bar make it an ideal material for components bound for aerospace and defense, energy and power as well as numerous chemical applications.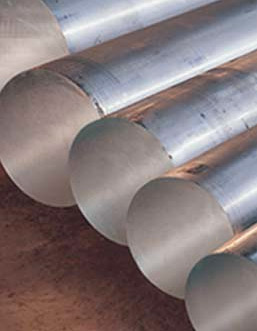 Service centers, forgers, rerollers and original equipment manufacturers rely on Electralloy for Nickel products that can withstand harsh, corrosive environments and extreme temperature changes.
You can depend on Electralloy to deliver world class nickel bar in sizes from 0.0625" up to 18" OD. We can tailor grades to fit your specific applications so your components perform without error.
Electralloy can also provide on-site straightening, peeling, polishing and sawing of bars ranging from 1" to 11".
In addition to round bar, Electralloy's nickel product offering includes forging ingot and forging billet as well as consumable electrode remelted product.
Contact us to learn more.