Electralloy invites you to join us at Forge Fair in Cleveland on April 4–6 at booth #547. We look forward to seeing all our old friends and making new acquaintances.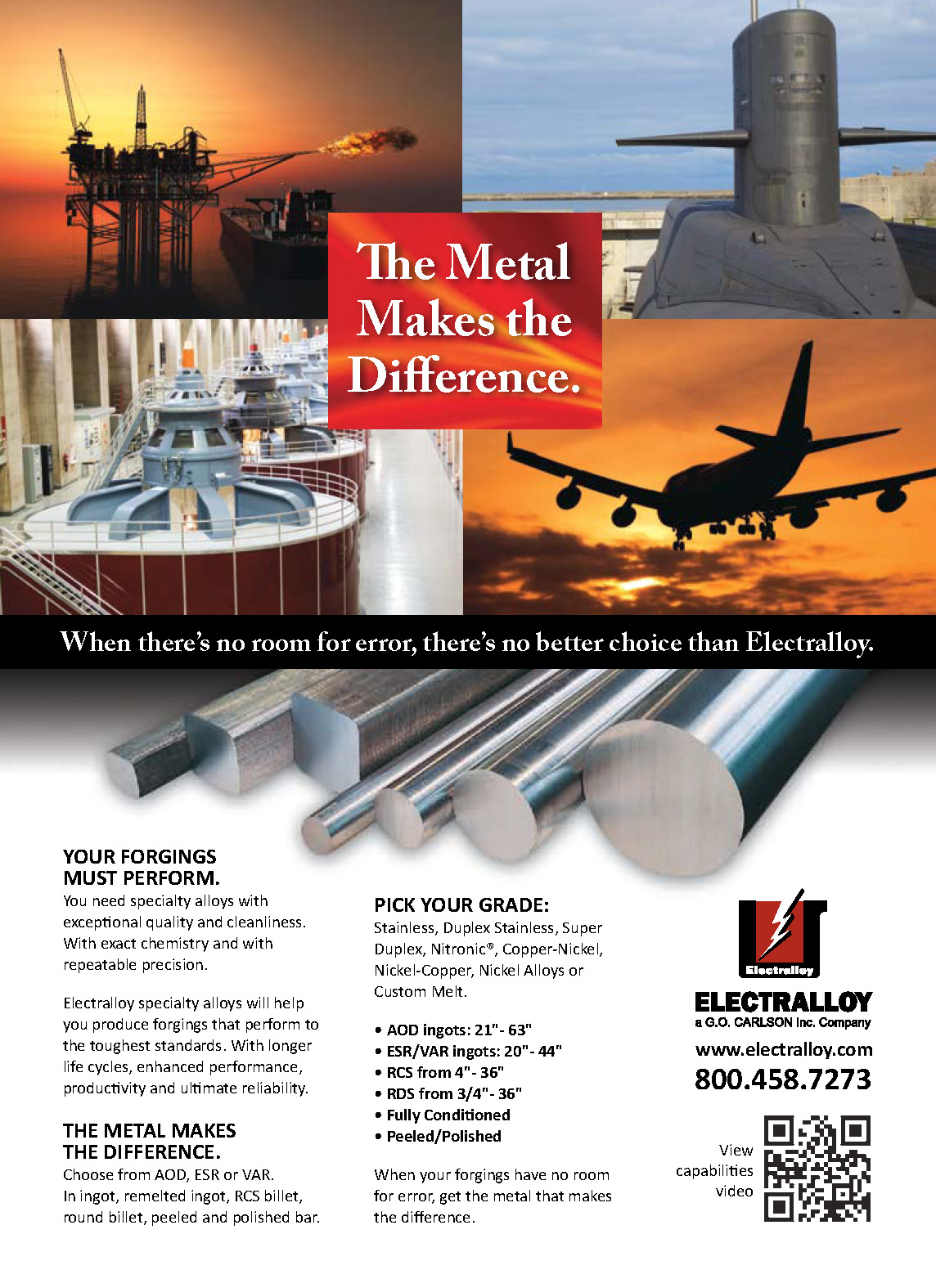 Forge Fair 2017—which will be held at the Cleveland Convention Center—is North America's largest event dedicated exclusively to the forging industry. Forging professionals from around the globe will attend to see new products, make purchasing decisions and network. No other event brings suppliers and forgers together with more qualified potential customers.
This year, for the first time in the event's history, forging producer companies are going to be among the exhibitors, allowing even more connection opportunities.
Come to the Electralloy booth and talk with our representatives about Electralloy's unique ability to deliver specialty alloy products that can stand up to the toughest corrosive environments while meeting your most stringent performance requirements.
Electralloy representatives at the show will include:
Deborah Craig, Sales Manager - Forged Products
Mike Perry, Midwest Sales
Register for Forge Fair and get more information on show times, lodging and Cleveland attractions at www.forging.org.
Looking forward to seeing you in Cleveland!