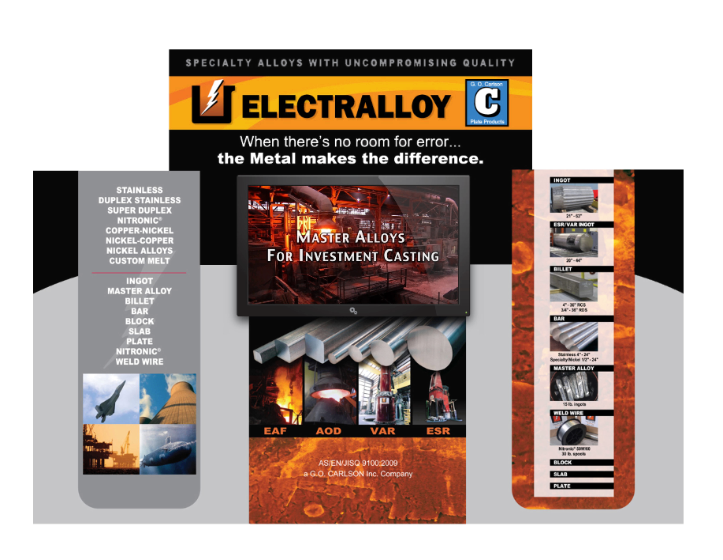 Electralloy will be exhibiting at The Investment Casting Institute's 64th annual Technical Conference and Exposition, held October 15-18, 2017 in Covington, Kentucky.
The Electralloy team looks forward to seeing old friends—and making new ones—at the show which will be held at the Marriott Cincinnati at Rivercenter. Booth #225.
The Electralloy staff of technical representatives will be available to discuss the benefits the company's specialty alloy products can provide for your most demanding applications.
Electralloy and G.O. Carlson representatives will include:
Mark Lewis, Sales Manager - Melt Products
Mike Perry, Midwest Regional Sales Manager
Jacob Ratliffe, Process Engineer
More information on the show is available on the ICI website.
We are looking forward to seeing you at the show! Please stop and see us at Booth #225.
Electralloy is a custom producer of specialty & stainless steel alloys. When your castings have no room for error—when they must perform in the toughest, most corrosive environments—the metal truly makes the difference.