For the past 20+ years, Electralloy, G.O. Carlson, Inc. has sponsored an essay award program, which is available to all seniors in Venango County Schools. The employees at Electralloy provide suggestions for an essay topic and letters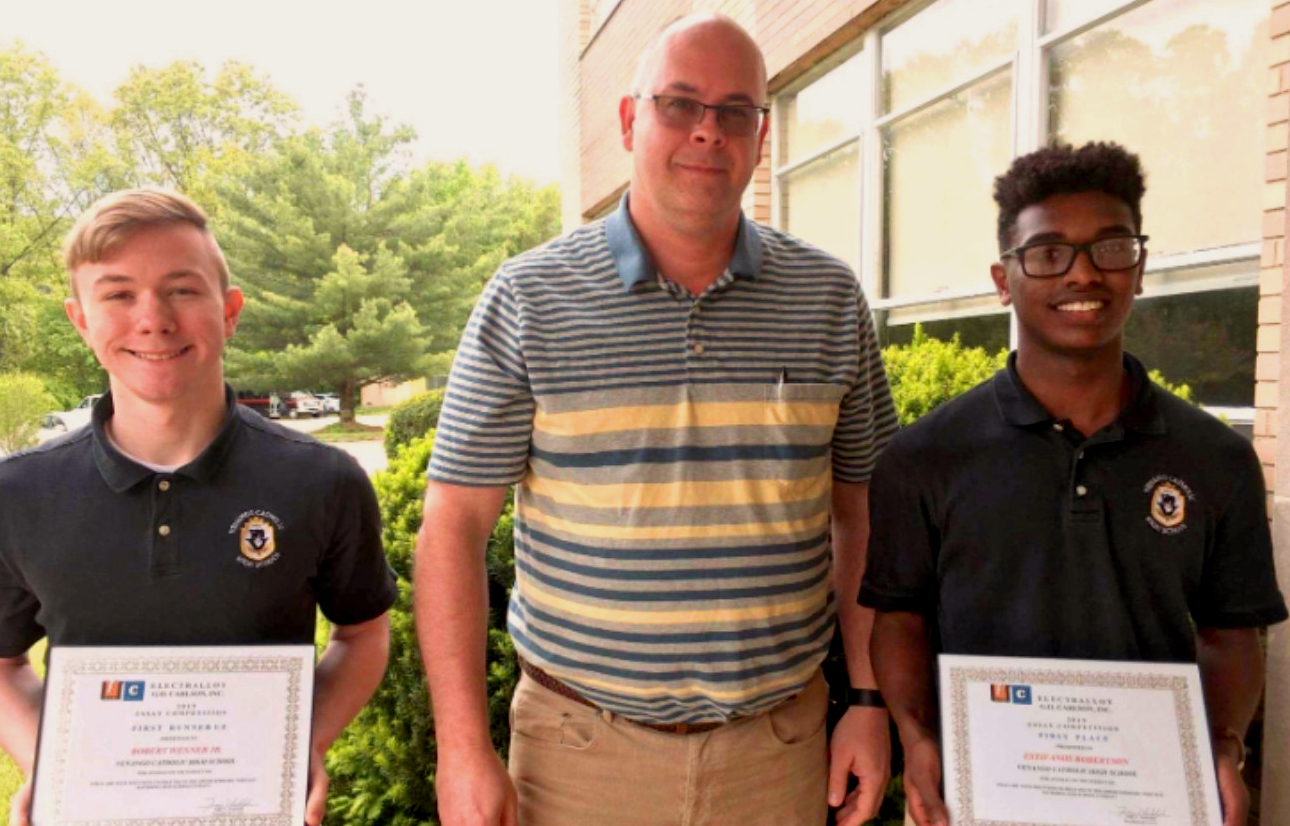 are sent to all the schools in Venango County with the essay information. This year the topic was:
"WHAT ARE YOUR SOLUTIONS TO HELP SOLVE THE OPIOID EPIDEMIC WHICH IS RAVISHING OUR SCHOOLS TODAY?"
After all essays were received at Electralloy (without the students' names), a panel of judges made an impartial selection of the four best essays.
Pictured left to right are: Robert Wenner Jr. first runner-up, Duane Laskey of Electralloy and Estifanos Robertson, one of the four winners.
Each of the four receives $500.00 cash and an Electralloy/GOC memento. Electralloy also provides Runner Up Awards along with mementos.
The four $500 First Place Winners for the 2019 Essay Awards were:
Estifanos Robertson Venango Catholic High School
Samuel Pfohl Franklin Senior High School
Sophia Wilson Oil City Senior High School
Joseph McFadden Oil City Senior High Schoo