In this new Product Discovery Series, we take a deeper dive into Electralloy's products.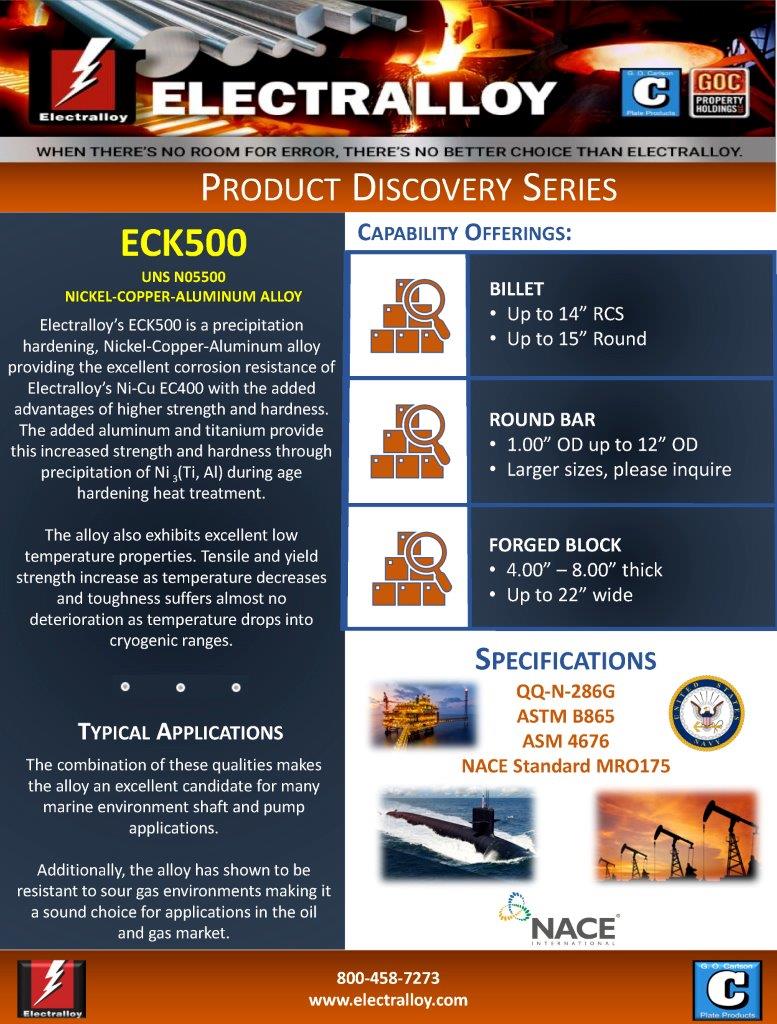 This month we are focusing on ECK500. When it comes to tackling the toughest problems, in the most difficult of environments, and when "There is No Room for Error", our ECK500 stands alone.
As noted by Mike Evans, degreed metallurgist and VP of Sales for our company:
"Electralloy's ECK500 combines the excellent corrosion resistance (particularly in marine environments) of various Ni-Cu alloys, with higher strengths, through precipitation hardening of the alloy.
These qualities make our ECK500 an excellent candidate for marine and desalination plant applications.
In addition, ECK500 is widely used throughout our nation's nuclear submarine program - including utilization in many critical components to Sub-Safe Level 1 requirements as well as a unique, higher strength ECK500 condition developed in conjunction with Electric Boat.
Electralloy's ECK500 material also exhibits resistance to sour gas environments, is non-magnetic, and is non-sparking when whacked by a steel tool - making it suitable for offshore oil platform and sub-sea component applications.
For additional information click here.