Electralloy recently joined other local manufacturers in partnering with the Venango Technology Center (VTC) to launch the Certified Production Technician program. This program is designed to help equip students to successfully pursue career pathways in advanced manufacturing while also addressing workforce issues in the local region.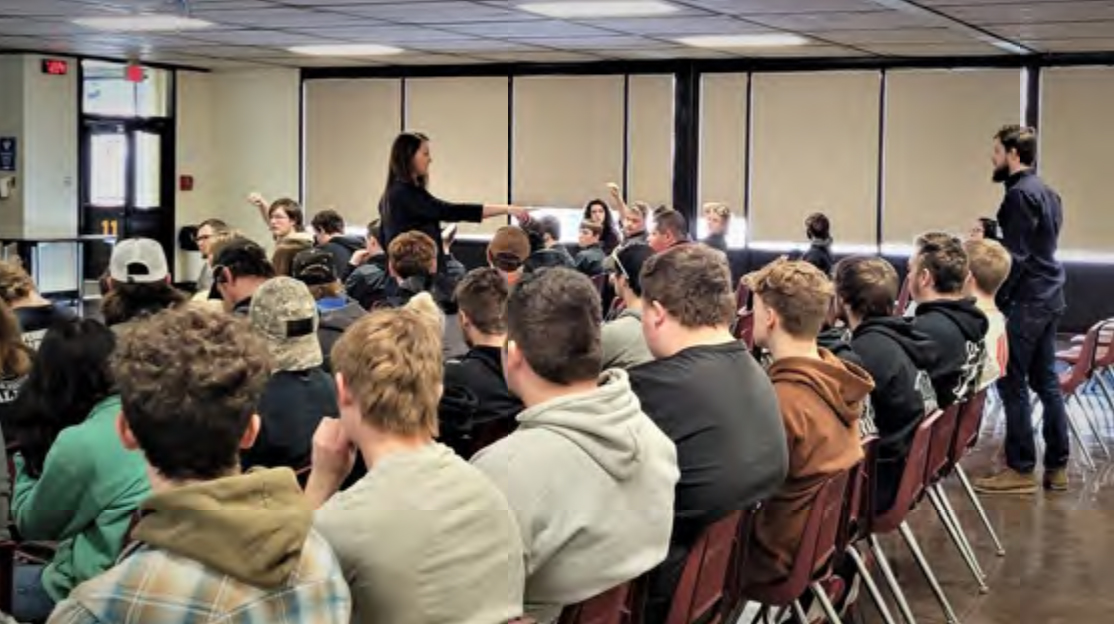 Electralloy and the other companies involved collaborated to create a list of skills that would be beneficial for employees working in any of their businesses to possess. They then took that list to the Venango Technology Center, inquiring how to best educate students in these skills. The end result was the new Certified Production Technician program.
The program consists of both online learning and hands-on training for students at VTC.
At the inaugural meeting, Duane Laskey, Electralloy Human Resource Manager and fellow Chamber member, Webco Industries, spoke to students, sharing info about opportunities at each of their companies and providing insight into the exciting careers available in advanced manufacturing.
"We're thrilled about our involvement in the Certified Production Technician program", said Duane Laskey. "It's a great way to educate students about the exciting job opportunities that exist locally and also helps the companies identify and recruit talent into our organizations. It's a win-win."
The VTC works closely with local businesses in areas such as adult/incumbent worker training like the Basic Machine Certification Program and also with co-op students.
There are currently over 30 students out working on co-op with local companies, including Electralloy.