Running at full throttle, but taking life one day at a time.
As a Remelt Operator at Electralloy, Tim Felmlee meets the fast pace and demands of the plant head on, and his life outside work gets the full throttle treatment too.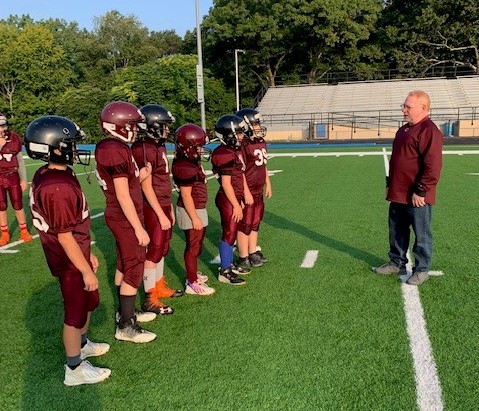 Tim has been an avid dirt bike rider and racer his entire life and he also loves exploring nature on utility terrain vehicles. He finished 4th in a national ATV race when he was younger and still enjoys competing today. When he isn't behind the handlebars Tim can be found on the business end of a wrench, working on bikes.
Tim is also passionate about youth football and seeing the character the game builds in kids. Tim helped start a youth football program for his school district. "We were competing with other schools in the area when my son was 11," said Tim. "He is going to be 24 this year, and the youth league is still going strong. I really enjoy watching kids grow with the program and come to love the sport."
A nine year Electralloy team member, Tim is still excited about the unique quality of the steel the company produces and the challenges and rewards of the job. Pride and teamwork are the two words he uses to describe Electralloy. One of Tim's proudest moments has been being involved with the union and working together with labor and management. He is looking forward to keep pumping out world class product and being there for the younger employees—one of which is his son!
When he isn't riding, Tim enjoys 3D archery shooting, listening to a broad range of music, and watching Pitch Perfect, his guilty pleasure.
He is happiest when he is sitting in his tree stand watching nature go by and taking life one day at a time.
That philosophy serves him well and keeps him on an even keel—even when he's at full throttle.